3D Scanning
Welcome to our 3D Scanning Services! At Cullen 3D Design, we offer cutting-edge 3D scanning technology to capture and digitize the physical world with remarkable precision. Whether you're in the field of engineering, architecture, product design, or even art and heritage preservation, our advanced scanning techniques enable us to create highly accurate and detailed 3D models of real-life objects, spaces, and environments. With our state-of-the-art equipment and skilled technicians, we ensure that every scan delivers unmatched quality and fidelity. Embrace the power of 3D scanning and unlock new possibilities for your projects with Cullen 3D Design.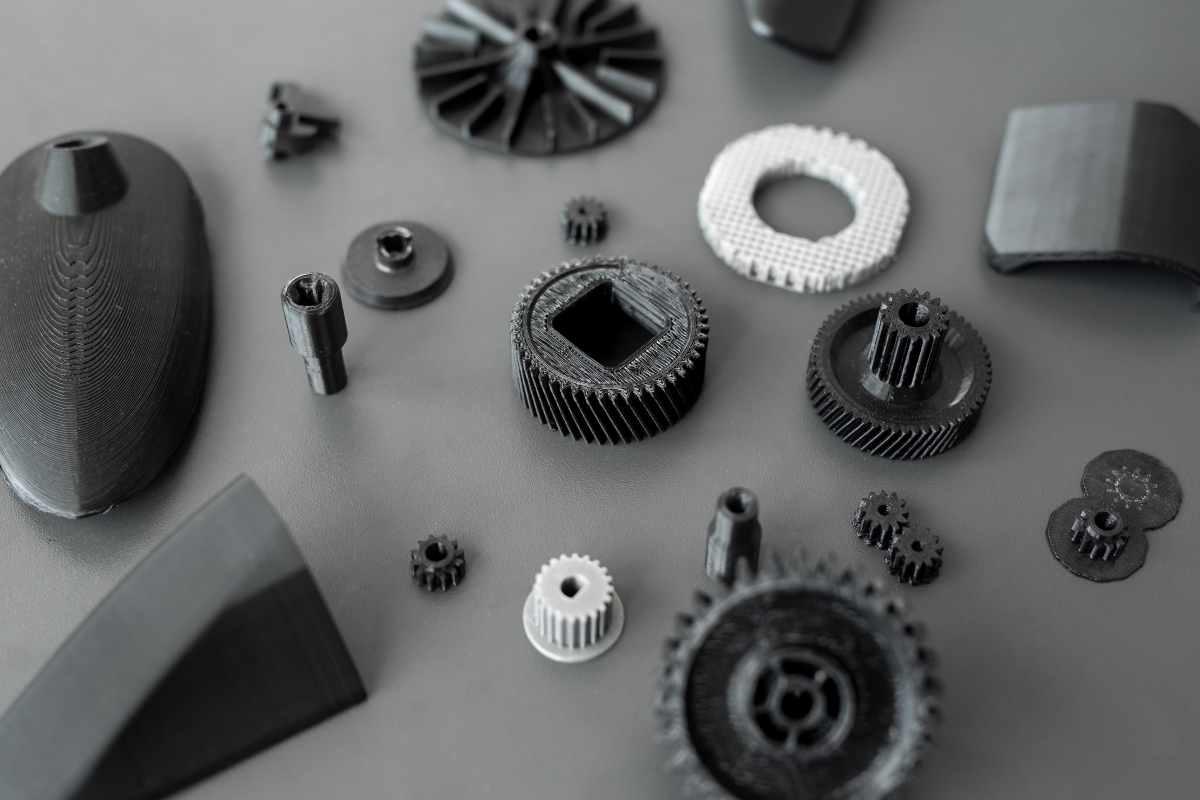 Design and complete Manufacturing Drawings for an access stairs to replace and existing access later to a high level platform
The access stairs had to have the following characteristics,
Comply with all necessary regulations regarding access stairs
Ensure new access stairs did not clash with any existing services or steel work.
Fit to existing steel platform with as little onsite modifications possible
Stair Threads and Landings to match existing platform walkways
Handrail to match existing handrail design on platform
Hot Dip Galvanised finish on all components.
Using a Leica RTC 360 Scanner a detailed 3D scan of the site was taken of the existing platform and surrounding area. Once back in the office we used Leica's Cyclone Register 360 software to algin each scan and to crop away any unnecessary scan data. We then exported the resulting scan data from Cyclone Register 360 and imported the scan data in SOLIDWORKS where we were able to use the scan data to recreate an accurate representation of the existing structural steel and it's surroundings.
Part 2 – Design for Manufacturing
Using the imported scan data we then created a 3D model of the platform that the new access stairs would to connecting to along with any other necessary existing structures. Then using the criteria set out above we created a 3D Model of the new access stairs. We then created a proposal drawing for our customer to submit to the end user for approval, once the design was approved we then moved onto creating the final Manufacturing Drawings for the stairs.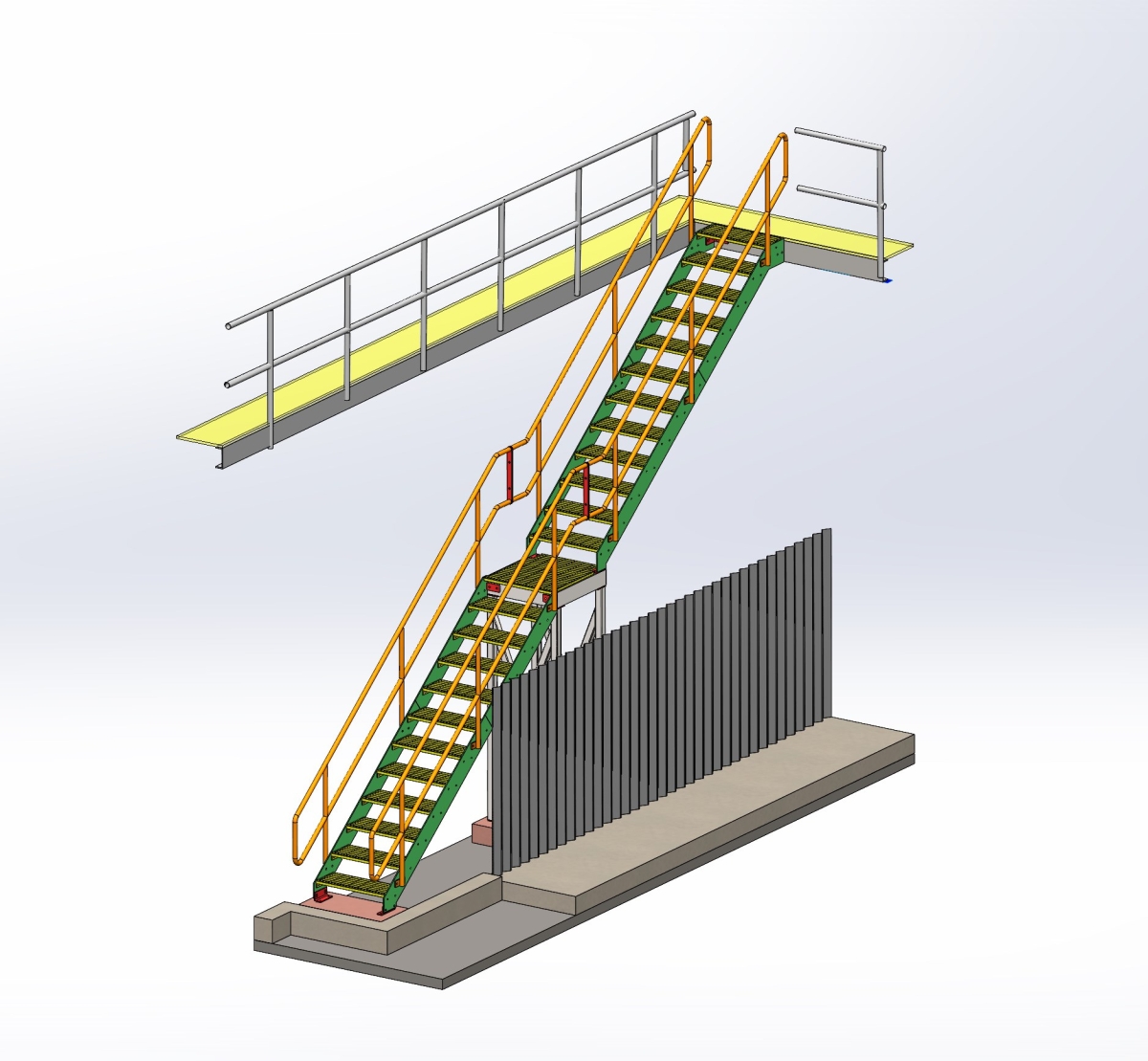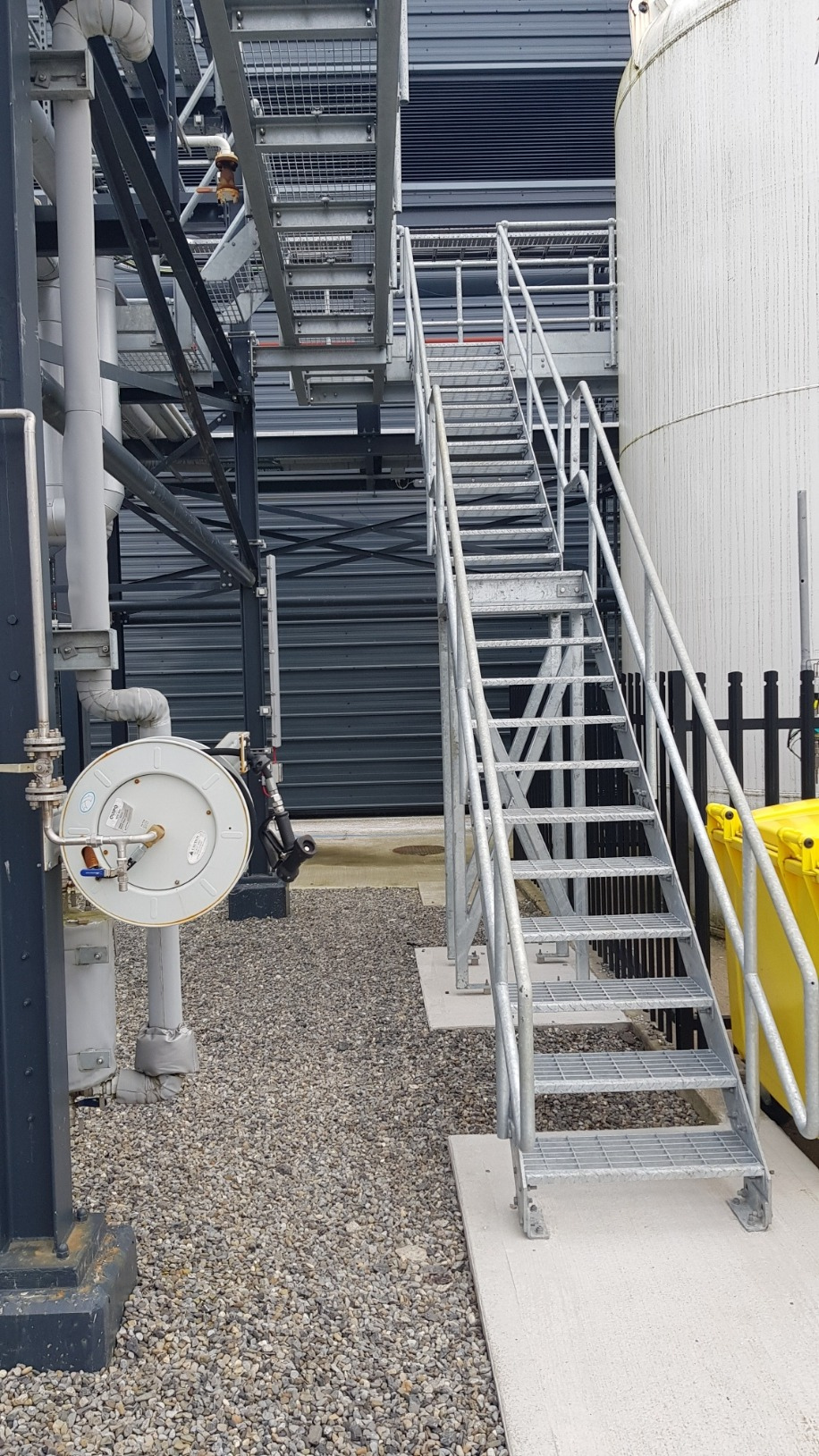 Recreate 3D models of existing stainless steel parts. The 3D models are to be used to create designs of custom storage racks for each part
The 3D models had to have the following characteristics,
Be a representation of the existing stainless steel parts showing all inlets / outlets and other necessary components
Once the scan data was imported into SolidWorks a 3D model of the part was recreated