Design for Additive Manufacturing
At Cullen 3D Design, we take pride in providing exceptional Design for Additive Manufacturing (DfAM) services. Additive manufacturing, commonly known as 3D printing, has revolutionised the way we create products, giving us the capability to design complex and efficient structures that were previously unachievable. However, the process requires a deep understanding of the design parameters and constraints of the technology to fully leverage its potential. Our team of expert designers and engineers harness their in-depth knowledge and experience to optimise your product designs for additive manufacturing. With a keen eye on functional requirements, cost-effectiveness, and production feasibility, we ensure that your products are not just designed for manufacturability but are also truly innovative and fit-for-purpose. Join us as we shape the future one layer at a time.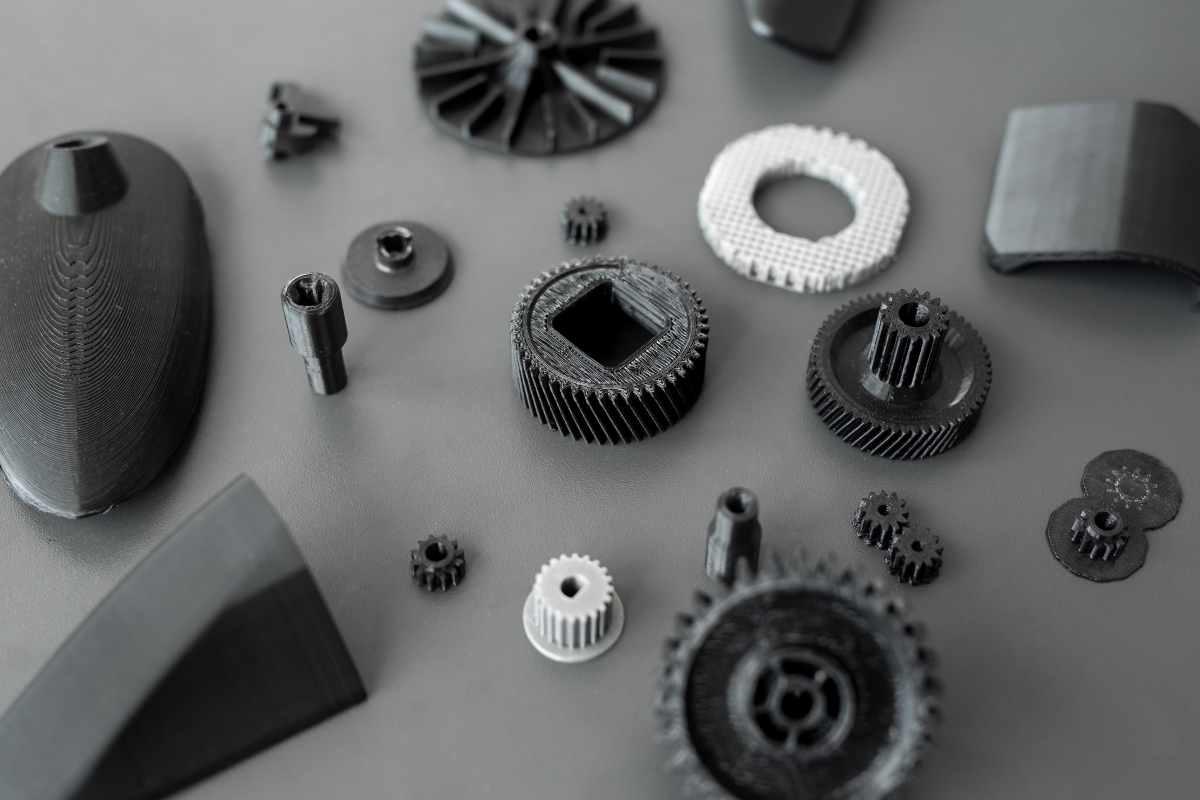 Design and build a lightweight 3D printed cutting fixture for cutting plastic tubes.
The fixture had to have the following characteristics,
Cut tubes up to 10mm in diameter and 200mm in length
Use standard off the shelf GEM Razor blades,
The blade is to be fully encapsulated and so as to avoid possible injury to the operator
Change Out of the blade when required had to be quick and easy to do without any special tools or equipment.
Be lightweight and easy to manoeuvre as required
Incorporate a sliding end stop and ruler for quick adjustment of the cut length
The tube has to be cut cleanly and at 90°
Be able to withstand the daily rigors of life in a production environment
Part 1 – Design
Using the criteria set out above we started designing the cutting fixture. Throughout the design process we were always conscious of how each part would be manufactured using our in-house Markforged 3D printers. One of the key features of Markforged 3D printers is their ability to print using composite materials. These composites consist of a combination of strong fibres, such as carbon fibre or fibreglass, embedded within a thermoplastic matrix. This allows the printers to create parts that possess the strength and durability of traditional manufacturing materials, such as metal, while also being lightweight. Using our experience and knowledge in additive manufacturing we designed each part so as to have the maximum strength while also using the least amount of support material thereby reducing waste from the outset
Part 2 – 3D Printing and Assembly
Once the design had been fully developed and finished we then progressed to start 3D printing the individual components. Using Markforged proprietary slicing software "Eiger" we set up each component for printing, modifying the settings so as to add composite fibres where necessary to add strength to the parts where required.
Once the parts were printed, support materials were removed, heat sink threaded inserts was inserted where required and the cutting fixture was fully assembled and tested to ensure that it operated as required.